We will have scheduled maintenance on May 17th from 5:00 - 6:00 am JST, during which the website will not be accessible. We apologize for the inconvenience.
BUY NOW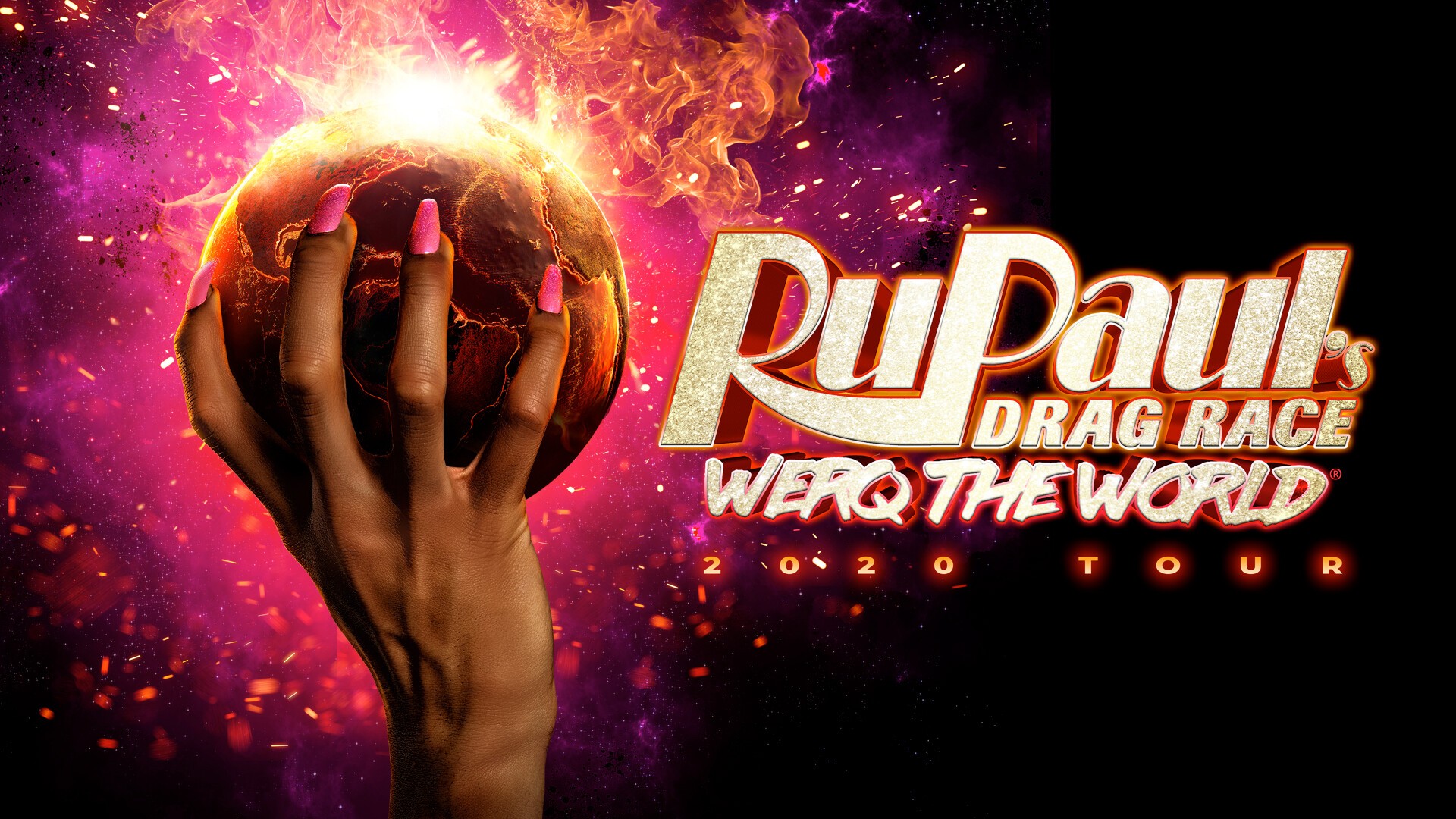 米大人気バラエティ番組「ル・ポールのドラァグレース」に出演したトップクイーン達による豪華なショーが日本初上陸!シーズン7の覇者ヴァイオレット・チャチキ(Violet Chachki)、シーズン10の覇者アクエリア(Aquaria)、シーズン4の覇者シャロン・ニードルズ(Sharon Needles)、オールスターシーズン4の覇者モネ・エクスチェンジ(Monet X Change)、そして、キム・チー(Kim Chi)、プラスティーク・ティアラ(Plastique Tiara)、ディトックス(Detox)と、最強のクイーンが集結!イベントプロデュースは、Voss Event、「ル・ポールのドラァグレース」のプロデューサーWorld of Wonder、米テレビチャンネルのVH1です。日本での興行は、国内最大級のゲイバーグループであるEAGLETOKYOが窓口となります。
※出演者は今後さらに変更される可能性があります

【注意事項】
※先着順となりますので、上限数に達し次第、受付終了となります。
※チケット代金の他、チケット販売サイトの販売手数料と会場にて1名様に付き1ドリンクの購入が必要です。
※3歳以上有料。
※営利目的の転売禁止。
※転売チケット入場不可。

※入場はミート&グリート→優先入場→一般の順番。
※ミート&グリートチケットの最大購入枚数は2枚。その他の券種は4枚です。
※追加販売される2階スタンディングチケットの最大購入枚数は2枚です。2階スタンディングのお客様は、2階座席には着席できません。2階座席シートのお客様は、セキュリティスタッフがチケットを拝見させていただきます。


The Official RuPaul's Drag Race World Tour returns with an all new production for 2020! Intergalactic queens including Aquaria, Detox, Kim Chi, Monet X Change, Plastique Tiara, Sharon Needles and Violet Chachki are ready to give out-of-this-world performances! Presented by Voss Events in collaboration with World of Wonder and VH1. EAGLE TOKYO, the biggest gay bar group in Japan, is promoting the Tokyo date.

**Cast subject to change**

Precautions
*Ticket numbers will be called and admitted in sequence upon event opening.
*All prices tax inclusive / plus 1 drink charge paid upon entry.
*All ages event (ticket required for 3yrs and over).
*Resale for profit prohibited.
*No admission with resold tickets.

*Entrance will be in order of "Meet & Greet" followed by "Priority" and others.
*Maximum number per purchase is 2 for Meet & Greet and 4 for the rest.*Additional 2nd floor standing tickets are limited to 2 per purchase.Customers with 2nd floor standing tickets may not use 2nd floor seating. Security staff will check tickets and ensure that people with seated tickets get a seat.
share
Pop-out