BUY NOW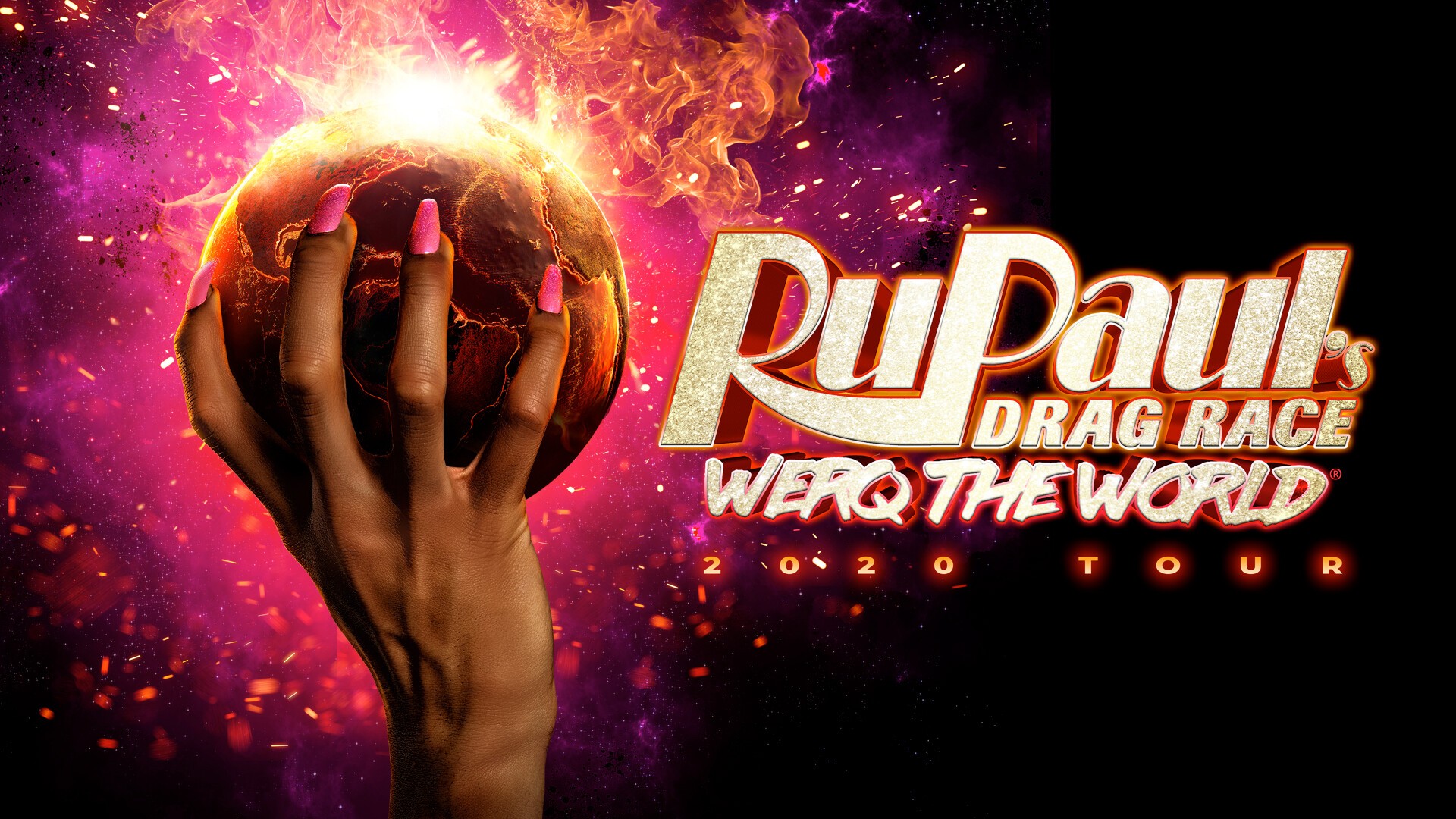 米大人気バラエティ番組「ル・ポールのドラァグレース」に出演したトップクイーン達による豪華なショーが日本初上陸!シーズン7の覇者ヴァイオレット・チャチキ(Violet Chachki)、シーズン10の覇者アクエリア(Aquaria)、シーズン4の覇者シャロン・ニードルズ(Sharon Needles)、オールスターシーズン4の覇者モネ・エクスチェンジ(Monet X Change)、そして、キム・チー(Kim Chi)、プラスティーク・ティアラ(Plastique Tiara)、ディトックス(Detox)と、最強のクイーンが集結!さらには、ミシェル・ヴィサージュ(Michelle Visage)がMCとしてクイーンを導きます。イベントプロデュースは、Voss Event、「ル・ポールのドラァグレース」のプロデューサーWorld of Wonder、米テレビチャンネルのVH1です。日本での興行は、国内最大級のゲイバーグループであるEAGLETOKYOが窓口となります。
※出演者は今後さらに変更される可能性があります

【注意事項】
※先着順となりますので、上限数に達し次第、受付終了となります。
※チケット代金の他、チケット販売サイトの販売手数料と会場にて1名様に付き1ドリンクの購入が必要です。
※コンビニ支払いは9/28(土)12:00~可能です。
※3歳以上有料。
※営利目的の転売禁止。
※転売チケット入場不可。

※入場はミート&グリート → 優先入場 → 一般の順番。
※ミート&グリートチケットの最大購入枚数は2枚。その他の券種は4枚です。

The Official RuPaul's Drag Race World Tour returns with an all new production for 2020! Mission leader Michelle Visage is on a journey to save the universe with the help of her intergalactic queens including Aquaria, Detox, Kim Chi, Monet X Change, Plastique Tiara, Sharon Needles and Violet Chachki! Presented by Voss Events in collaboration with World of Wonder and VH1. EAGLE TOKYO, the biggest gay bar group in Japan, is promoting the Tokyo date.

**Cast subject to change**

Precautions
*Ticket numbers will be called and admitted in sequence upon event opening.
*All prices tax inclusive / plus 1 drink charge paid upon entry.
*Convenience Store payment available from noon Saturday 28th September.
*All ages event (ticket required for 3yrs and over).
*Resale for profit prohibited.
*No admission with resold tickets.

*Entrance will be in order of "Meet & Greet" followed by "Priority" and others.
*Maximum number per purchase is 2 for Meet & Greet and 4 for the rest.
share
Pop-out